"Ineluctable modality of the visible: at least that if no more, thought through my eyes.
Signatures of all things
I am here to read, seaspawn and seawrack, the nearing tide, that rusty boot. Snotgreen, bluesilver, rust: coloured signs. Limits of the diaphane. But he adds: in bodies. Then he was aware of them bodies before of them coloured. How? By knocking his sconce against them, sure. Go easy. Bald he was and a millionaire, maestro di color che sanno. Limit of the diaphane in. Why in? Diaphane, adiaphane. If you can put your five fingers through it, it is a gate, if not a door. Shut your eyes and see."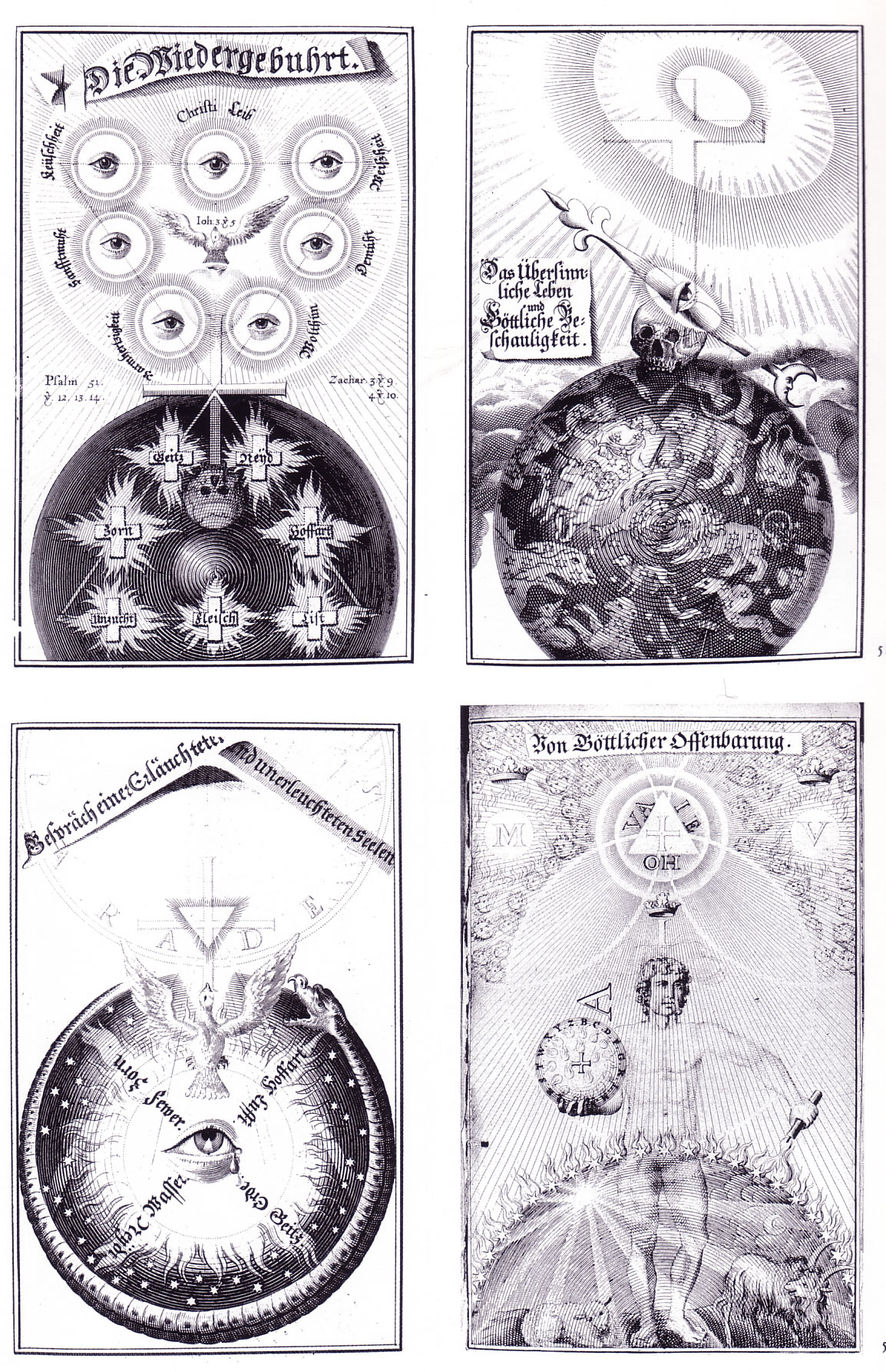 Or Dawning of the Day in the Orient
in the Rising of the SUN.
"I stood in this resolution, fighting a battle with myself, until the light of the Spirit, a light entirely foreign to my unruly nature, began to break through the clouds. Then, after some farther hard fights with the powers of darkness, my spirit broke through the doors of hell, and penetrated even unto the innermost essence of its newly born divinity where it was received with great love, as a bridegroom welcomes his beloved bride."